Day 1 Tuesday March 19
Sam and I leave for our first trip to Europe! 1 week in England to celebrate 15 years of marriage.
We took an American Airlines 7am flight from RDU to Chicago. Flight left on time and lasted 2.5 hrs. Flight was uneventful. Got to Chicago early and had no problems finding our next gate. It was nearby and thankfully our boarding passes for the second leg had printed off at RDU.
350 languages are spoken in London – and just at our gate in Chicago to London, I heard no less than 5 different languages. Languages from Eastern Europe, France, Africa, India and Asia. In the early 20th century, there was a large influx of immigrants from the Caribbean, Africa, India and the Middle East. This has continued today and now many people from China and Asia have also moved to London.
Our flight from Chicago to London left on time and was surprisingly empty. It lasted about 7 1/2 hours. We got a meal and a snack. Meal was a choice between a omelete and apple pancakes. I got the omelete, which came with a muffin, fruit, crackers and cheese. Good movie choices. Snack at hour 6 or 7 was a vegetarian stromboli. Lots of drinks available. Arrived early at Heathrow 10pm London time (London is 4 hours ahead of NC right now). Got through immigration easily and our bags arrived no problem. Now Heathrow Airport is big! Over 200,000 people go through Heathrow EVERYDAY! 73.4 Million people flew in and out of Heathrow in 2014. It took us a while to find our way out of the airport and to our hotel – which was within walking distance.
We got checked in and was able to get our first meal (which was now 11:30pm London Time/7:30pm in NC). First meal in England – Indian Makhani! Current mayor of London is Sadiq Khan, a British Pakistani (and extremely popular!) Khan won the largest number of votes in one election of any politician in British history! Saw several similarities between our small hotel room in London to our small hotel room in Tokyo, Japan. Makes sense when you have a huge city population and limited land on a small island! London has 8 million people (slightly smaller than NYC).
Day 2
Got up too late for the free hotel breakfast. Showered, dressed and headed to the train. Took us a while to figure out bus and train system. Eventually got ourselves oyster cards which work for the train and bus system.
Took another 45 minutes to get to downtown London. Took some looking, but found a British pub and had some great fish and chips (fries) and a steak and kidney pudding pie. So good! Every cuisine imaginable is offered in London!
Then we checked into our bus tour (we booked a 72 hour double decker bus tour with the Original Bus Tour company. And took some doing but we got some tickets to see Les Misérables at the Queen Theater for Thursday evening. Around 3:30pm we finally boarded the bus tour. The tour guide had a degree in History and had a great passion for it! Was very interesting to learn more about this 1100 year old city! We could have hopped off at any stop, but chose to stay and listen the first time around. It was cloudy and cold! Small world – couple sitting in front of us was from Cary, NC (neighbor city to Durham NC).
After we took the 2 hour loop, we checked out another British pub – The Opera House and saw the actor Tom Goodman-Hill from the BBC television series, "Mr. Selfridge!" (and I was too afraid to say hello!)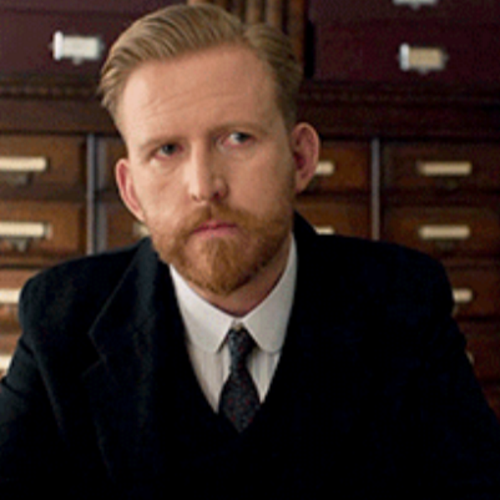 We ate sausage and mash and Gamman (pork steak) with chips and peas. I definitely see the British influence in our American comfort foods and typical American dinners – a meat with some type of potato side and peas/green beans/or carrots – which is exactly what we have eaten at the British restaurants so far. It is humbling to meet the country that is the mother of America and has had so much influence, power and rule over much of the world – some small island nation! The country that gave us our primary language! None of my family is English (some of Sam is English on his mother's side), but my family has certainly benefited from the great country of America – and I know England had a big part in who America is today. Thank you God for England! What a remarkable country!
Eventually made our way back to the train station (Aka the tube! Not a subway – according to the Brits, subway is a restaurant lol.) From the train station we accidentally took the wrong bus but we finally made it back to our hotel. First full day in London complete!
Few notes – it is not easy to pronounce many English locations! Thames River is pronounced "Tims" River; Leicester is pronounces "Lester"; Gloucester is pronounced "Glouster." Many of the words have extra vowels and consonants that are not pronounced.
Day 3
We get breakfast from the hotel (food is similar to american hotel breakfast buffett, except in the UK they like to have baked beans with breakfast). Take the 1 hr bus/train ride into central London. Grab a bacon roll (bun with salty ham).
We head to the Tower of London first. We could easily spend 1/2 a day at this site. The cost was not cheap (27.5 Pounds pp which is $36USD) but there is a lot to see. Crown Jewels exhibit, suits of armor exhibit, the prison, guided tours of the site, changing of the guards, etc. We spent about 5 hours at the Tower of London. Lots of interesting history.
Then head to dinner at Chinatown. After udon noodle bowls we head to the Queens Theater where we have tickets to see Les Misérables .
We get our tickets but still have an hour before the musical begins. We see across the street is a tea house so we stop in for tea and dessert. And what a treat it was! We tried an Indian Chai tea with some delicious scones/clotted cream/jam.
Afterwards we head back to Queen's Theater. This was our first time seeing Les Misérables in Theater and it was stupendous! Incredibly talented actors and singers! I was crying at the end it was so moving and powerful! Definitely recommend catching some theater if you are in London! Play ends at 10:30pm and we take the train back to our hotel.
Few notes – lots of homelessness in London. And London is expensive! We have been struggling with the time change – even though only 4 hours. We notice a large number of gambling sites and gentleman clubs (even at the airport).
Day 4
Every day so far has been cold and cloudy. Thankfully we did bring mostly pants/long sleeve shirts/jackets and scarfs. Today we visit Westminster Abbey. Also expensive, but you get a lot for your money. Can spend several hours here. And the upkeep for these ancients buildings is very expensive. From the outside it doesn't look so big, but once inside, it is just jaw dropping. Beautiful, incredible craftsmanship and even more impressive that it was built about 1000 years ago! Originally part of the Catholic Church and now part of the Church of England. Many, many people buried or commemorated inside the Abbey. It was disappointing to see people like Darwin buried inside a Christian Church. Darwin had a big impact on introducing the theory of evolution which has done much to confuse people about God, the Bible and the Genesis account of creation. It was also confusing to hear Jeremy Irons narrate the audio tour. He is not a Christian and has done a lot of creepy, disturbing work as an actor. However it was encouraging to see services going on at the Abbey and that they were inviting people to attend the services. And there was definite witnessing on the audio tours (not by Jeremy Irons) – what a great opportunity! Perhaps millions of people visit Westminster Abbey, so I was excited to hear people taking advantage of that and sharing The Good News!
Interesting to see Mary, Queen of Scots and Queen Elizabeth buried next to each other. They were half sisters, their dad was Henry VIII and were at great odds most of their lives. However they are buried next to each other and a marker about forgiveness was posted near them.
Signs of the Reformation – most signs of Catholicism was eradicated under Henry VIII. Inside Westminster Abbey there are holes from the Blitz during WWII – which are now filled with glass so the Blitz would not be forgotten. Sam made a great observation. The building was made to glorify God. But the monuments inside are for the glory of Man.
After the morning at Westminster, we get lunch at a Pub. Good food. Then we head to the National Gallery (Free! Yay! Many British museums are free). Amazing art museum with artwork by many famous artists. After about 1-2 hours we burn out of energy. We decide to head back to the hotel. Lots of bus delays due to Brexit demonstrations all over central london. Brexit demonstrations have been going on all week. Eat dinner at hotel and head to bed early.
Day 5
Early Tour, so we get up early and head to central London. Get to Victoria Bus Station and check in. We go on a tour of Leeds Castle, Dover, Canterbury Cathedral, Greenwich and river cruise back up the Thames to London. Long day but great tour and tour guide. Leeds Castle was beautiful and lots of beautiful swans.
Beautiful drives around the English countryside – so green! Saw lots of farms growing fruit and hops. Lots of military history around the stunning cliffs of Dover. Possible to see France from Dover – only 21 miles across the English Channel to France from Dover. Site of the Battle of Britain, 1940 in WWII. Replicas of WWII aircraft – spitfires and hurricanes. Average age of the pilots in that battle was 18 years old – 3 week life expectancy of those pilots.
Get lunch at a French cafe and then head to Canterbury Cathedral.
It was also huge, with beautiful stain glass windows, but much more sparse than Westminster Abbey. We came in during a incredible choir practice by the Canterbury Choir in preparation for a Mozart concert that night. We sat and listened for about 30 minutes – absolutely blown away. Huge choir including many children and 4 opera singers (singing solos).
We grab crepes and then get back on the bus. We head to Greenwich and take a river cruise up the Thames back to London.
Got dropped off in Central London. Tried to get dinner but Brexit demonstrations in several areas. Finally find a restaurant not overflowing with Brexit demonstrators. Eat dinner and head back to hotel. Another long day!
Few notes – I picked up a cold while traveling. Left Tuesday and by Friday was sick. Restaurant services is not great. Most restaurants do not have hosts. Must go in and find own seat and often small staff. Nearly every restaurant we went to is understaffed. Tip is usually already included on bill.
I am sad to admit that we did bring Bibles with us but did not pass any out. We kept forgetting we had them. On day 5 we came across a homeless man (who was Irish and looked very young- sadly, many of the homeless are young adults) and asked if he would like a Bible but he asked instead for a digital version. Praying we do a better job of sharing the Good News in the future! Praying we will be more intentional!
Day 6
Slept in, had breakfast and then headed to Feltham Evangelical Church. It is in London, not far from our hotel.
Service was good. Most songs are songs we sing in America. After service they offered a fellowship time of tea and biscuits. Met many people from the church. They have people from 25 different nations attending their small church. People from all over asia, middle east, Europe and Africa. Really incredible and reflects the community. Then the Pastor invited us to eat lunch at his home with some others from the church.
Very generous delicious lunch. Found out the Pastor and his wife (who is from China) homeschooled their 4 boys. They used Abeka, Saxon Math and Answers in Genesis Science. We use Abeka. All 3 of those are American curriculums. Also met a couple from West England in transition to moving to London; a couple from Bulgaria; and an older woman from the London area. Heard a testimony from one of the men who had spent much of his adult life working in casinos and went to prison for selling drugs. But became a Christian 10 years ago, as well as his wife. Great time of Christian fellowship. Most went around and shared their testimonies.
Then left and went back to hotel to rest. Dinner at hotel.
Day 7
Our nonstop flight back to RDU left at 11:30am. So we got up early, packed, ate breakfast and checked out of hotel. Gave our thanks to the staff. We walk to the airport and begin the check in process. Heathrow is so big so it takes a while to get all the steps complete. But no problems overall and plane leaves on time. I was still sick and heard lots of coughing, etc. at the airport! I remember our previous pediatrician told us once that his busiest time of year is Feb – April/May. Lots of illness this time of year.
9 hour nonstop flight. Lots of good movies choices (and no kids!) so the flight went by no problem. Lots of empty seats on this flight. We were fed lunch – choices were bbq chicken or vegetarian pasta. Also came with salad, crackers w cheese, bread w butter, and apple crumb dessert. Later they gave us chocolate ice cream. And about 1 hour before we arrived, they gave us 2 savory pies – either chicken or vegetarian curry (I tried the curry – it was good).
Landing goes well. Excited to be back in the USA! Missed seeing the girls everyday. We did call home each day but glad to be back. Thank you Lord for this trip and another chance to see the incredible world and people You created! Well done!